SEEKING


A SHORT FILM


A solitary figure reaches for a presence that remains ungraspable,
prompting the figure to face his own confinement and slip out of a long bittersweet solitude dealing with loss.
Sahand Mohajer
The room depicted in this short film is a vessel that holds many ideas and signifiers integral to my spiritual and philosophical inquiry. The themes include loss and absence, solitude and deferral of grief, limits of knowledge and seeking of the divine.
Stills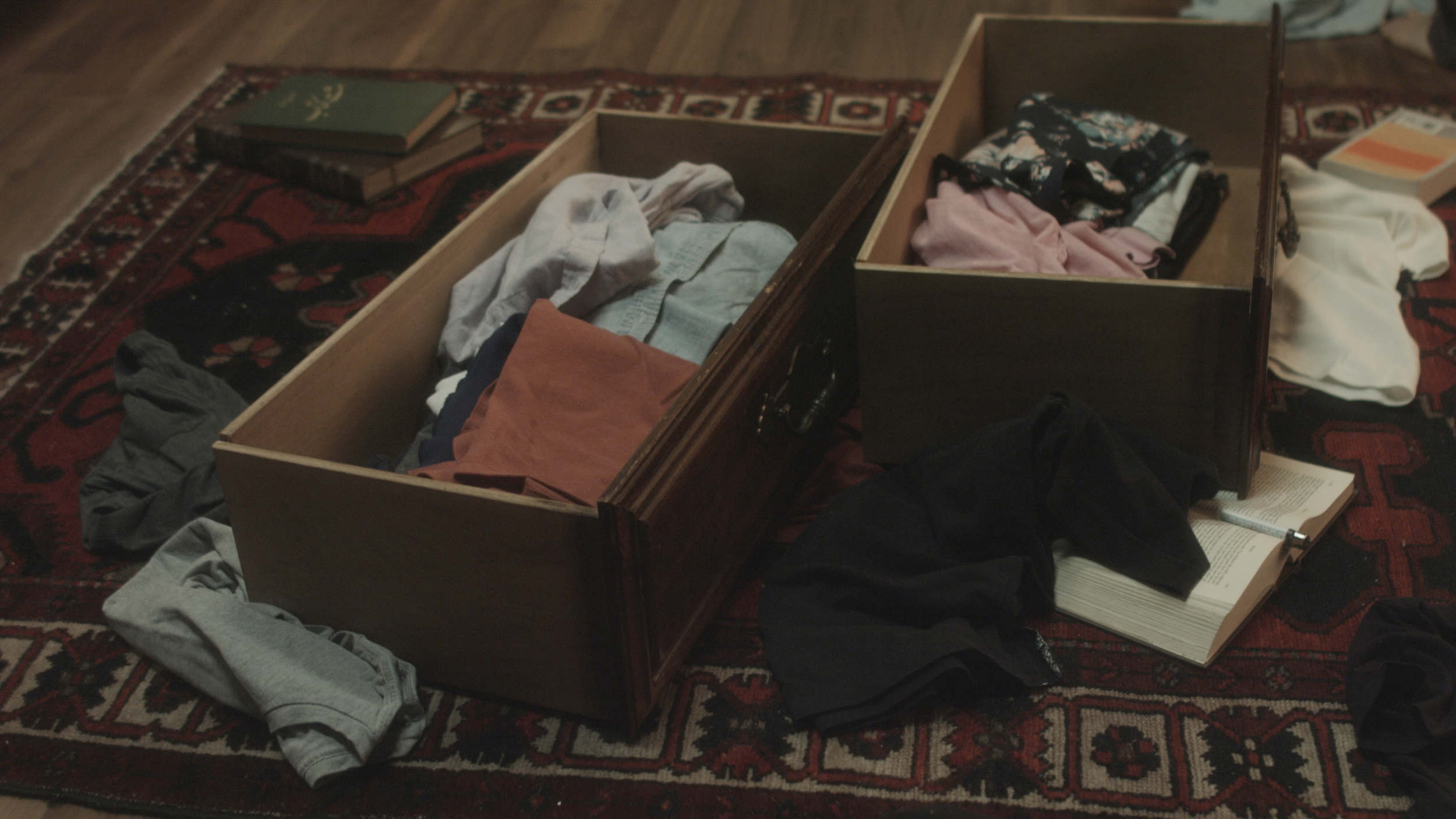 producer, director and performer SAHAND MOHAJER/ director of photography SILAS EGAN/ music MIM RASOULI and SOLEDAD FATIMA/ sound edit and mix THOMAS NIJDAM/ set construction JOE FRIEDRICH and TOORAJ MOHAJER/ camera SILAS EGAN, STEFAN OBUSAN and SAWYER ARMSTRONG/ location sound SYAFIQ JAFAAR/ foley THOMAS NIJDAM/ editor SAHAND MOHAJER/ performance guide AKAASH KANG/ assistant director SHA LI/ make up artist CHELSEA YUILL/ wardrobe IRAJ MOHAJER/ behind the scenes OMER SEHAYEK/ production stills CHELSEA YUILL and PARISH SHARMA/ mentor MEGHNA HALDAR/ special thanks to EMILY CARR UNIVERSITY OF ART + DESIGN, SHADI ASHTARI and TOORAJ MOHAJER, NEEKOO PHILANTHROPIC SOCIETY, GEARBASE CAMERA RENTALS, LORNE LAPHAM RENTALS INC., PEG CAMPBELL, CHRISTINE STEWART, BRUCE SWEENEY, CARLITO GHIONI, DHRUV MOHAPATRA, ALEX ROSS, SOMIT SHARMA and SHAHAB VAHIDI